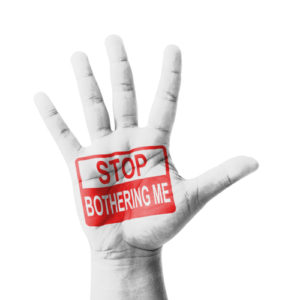 What's your most frequent response to an Amazon product feedback request in your inbox?
You delete it.
What about when your phone's flashing the caller ID of the dealership where you just purchased your car?
You let it go to voicemail.
What about the customer survey link the check-out clerk circled on the bottom of your Home Depot or Staples receipt?
It never even registers on your radar.
As an equipment supplier, do your find your customers are responding in a similar fashion to your voice-of-the-customer meeting requests?
If so here's what to do.
The Root Cause of the Problem
You discard requests for product feedback because you just don't believe that providing it will result in something that will improve your life or will have an impact on the supplier's product. All we hear is the supplier asking us for something that it needs. We don't hear anything in their request that suggests that we'll get something that we need. So we choose not to engage.
If you're a capital equipment supplier, and you use the same "Give me your feedback!" approach to secure voice of the customer meetings, you'll be met with the same response. Instead of asking customers to meet with you for a voice-of-the-customer meeting, offer to share your strategy and plans with them. Suddenly instead of asking the customer for something you're offering them something.
Don't Do This
Dear Customer:
I am the product manager for the Turbo XT system at EquipCo. I am conducting voice-of-the-customer meetings to gather input for our next generation system. I'd appreciate a couple of hours of your time so that I can ask you some questions.
A request like this only communicates your needs. It's all about you. It's not much different than a complete-this-survey request from an internet retailer. Your customer will view it as more bother than it's worth.
Do This
Dear Customer:
We are establishing plans for the next generation of the Turbo XT system. To ensure that our products will meet your requirements when they come to market, we would like to meet with you to review our plans.  When we meet with your team we will:
Share our new product performance targets and design concepts
Ask questions about your requirements
Seek to understand your priorities
Your input will be fed back into our product development programs to make sure we produce products that will meet your needs, help your company be more profitable, and help you address your most important issues.
My team and I will be in your area from August 15-20th. Is it possible to set up a two-hour meeting in that time frame with the appropriate people from your company?
Now we're getting somewhere. This second version of the VOC  meeting request makes it clear that you plan to provide something very valuable.  You see capital equipment purchases are very significant to the success of the buying enterprise. Buyers need suppliers to share their plans for the future so that they can:
Be sure that equipment suppliers will be able to meet their future requirements.
Be aware of potential savings or profit-generating opportunities.
Understand their options for addressing their issues.
In this second version of the voice-of-the-customer meeting request instead of asking for something, your offering to give them something. Your offering:
Insight into your future product plans
An opportunity to push your product roadmap in a direction that meets their needs
These things are very important to the capital equipment buyer and well worth two hours of their time to get.