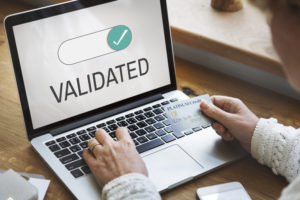 Value-based strategy affects everything that you do to define, create, market, and sell products. Pricing, sales training, market requirements, market segmentation, competitive positioning, roadmap development, value-based strategy affects them all. But do you know the one thing that if you get it wrong, will guarantee value-based strategy failure?
It's your value model. Get it wrong, and you can forget about securing more customers at higher prices. To make sure that you don't, you need to validate it with your target market. Here's how.
Create a Draft Value Model
In the case of capital equipment (actually all business-to-business commerce), value models are a quantitative representation of the financial outcome (a.k.a. profit) that a buyer can expect as a result of purchasing your product.  These value models relate the financial gains of the purchase to the cost of acquiring those gains including equipment purchase price.
A piece of capital equipment can play a variety of roles in the buyer's pursuit of profit. The role a piece of capital equipment plays, determines its value-model framework.  For a detailed review of the five most common capital equipment value models, read Capital Equipment Value Models Part I and Capital Equipment Value Models Part II. 
Your first step in validating your value model is to draft one, even if it's a very rough one.
Create a Value Model Validation Presentation
Validating your value model means showing it to potential customers in your target market to get their feedback. You're going need a presentation to facilitate that conversation with your potential customers.  This customer-facing presentation will contain your value model, the assumptions you used to create it, and your plans create customer value. Here's a topic outline to get you started:
Assumptions
Definition of your target customer
Problem you are setting out to solve for that target customer
Description of the workflow that includes your equipment type
Value Model
Value drivers for equipment like yours and how they impact customer value
Graphical overview of your value model's framework
Value model populated with values
Value Creation Strategy
Your strategy for increasing your equipment's value driver performance
Roadmap showing your solutions target value driver performance over time and resulting value proposition
Once you have drafted your presentation, you'll also want to draft your list of critical questions for each slide that you need to be answered in order to be sure that you're value model is accurate.
Test with Your Customers and Potential Customers
Next, you are going to share this presentation with your customers and potential customers in your target market. This may be an iterative process, especially if you are just starting out.  Early in your value model validation, your ideas for how to model the economics of your customer's buying decision are likely vague. At this stage, you need to find some "Friendlies" to help you out. Friendlies are those customer or potential customers that will engage in a discovery conversation with you when you have little or nothing to offer in return. These are the customers that won't throw you out of the room if you show up empty-handed and ask, "Would you mind walking me through how our equipment affects your company's profitability?"
Once you have met with enough Friendlies, update your value model and value model validation presentation with all that you have learned. Then take this new and improved draft to a broader range of customers for their feedback.
Where to Get More Help
Voice-of-the-Customer (VOC) market validation, is fundamentally used to determine four things:
Your target market's buying behavior
The right targets for a new product
The product design that will be embraced by your customers
The design implementation that will succeed in the customer's environment
Value model validation is a specific case of VOC, "Buying Behavior" market validation. If you're interested in a detailed tutorial on how to
Conduct buying-behavior, market validation,
Talk about future products,
Target the right audience,
Get VOC meetings, and
Get your VOC questions answered,
be sure to check out Voice of the Customer for Capital Equipment Companies.