About Tekcess and Michael Chase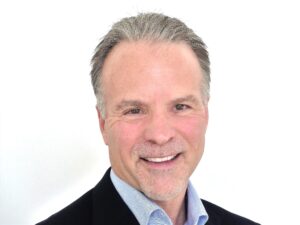 Hi. My name is Michael Chase. You can call me Mike. I am President of Tekcess International, a thirty-year-plus veteran of the capital equipment industry, and author of three capital equipment product management books.
My career started as an engineer developing equipment for the semiconductor industry. However, I quickly discovered that my passion was figuring out how to help my employers grow and compete. I got a real charge out of everything from identifying a juicy market opportunity to out-maneuvering competitors. I also loved working with customers. As a result, my career took an early and sharp turn towards all things strategy, product management, and marketing. I had found my calling. By the time I moved to full-time consulting, I had held the top marketing spot in three equipment companies.
Here is what that experience taught me. Capital equipment companies source most of their product management professionals from their technical ranks. Without exception, these incredibly capable professionals have the aptitude and technical education necessary to master complex capital equipment and its applications. But equipment companies usually leave them on their own to figure out how to capitalize on promising opportunities, grow their businesses, and compete.
In 2006, I formed Tekcess International to help capital equipment companies solve that problem.
A Decade of Full Court Presses
In Tekcess's first decade, I took on enterprise-wide assignments to help equipment companies accelerate growth, increase profitability, and gain an advantage over their competitors. Each assignment was a full-court press. I interacted with my client's entire organization, from the board of directors to the engineering teams in the lab. I coached, trained, facilitated, led, managed, and implemented. On a few occasions, I even took on interim general manager and vice president of marketing roles.
I helped with acquisitions, divestitures, new product introductions, market-share grabs, turnarounds, and new market entries. These were exciting times for Tekcess and my consulting career. I even worked with one organization where we grew bookings from $0 to nearly $1B in less than a year.
A Voice-of-the-Customer Moment
Then, around the middle of 2015, one of my clients gave me the idea that today forms the core of Tekcess. My client invited me to deliver my How to Implement a Value-Based Strategy workshop. At the end of the workshop, the company's Vice President of Sales said to the group, "Nothing would have a bigger impact on our company than implementing a value-based strategy." He asked for my help. In response, I provided a proposal for company-wide, transformational help as I had done with so many companies before.
He reacted to my proposal with, "Mike, we want to implement everything you showed us in your workshop. But we are stretched too thin and cannot take on another major initiative. Is there some way that you can help us that does not require boiling the ocean?"
I offered, "How about I coach a few of your product managers on how to apply value-based strategy to their product lines? I can coach as few or as many as you like."
"Perfect!" the Sales VP beamed.
Coaching has always been a big part of my company-wide engagements. But I had not thought of product manager coaching as a stand-alone service until that voice-of-the-customer moment. It turns out that many equipment companies do not have the bandwidth or the need for boil-the-ocean initiatives. For them, coaching is the perfect option for developing their product managers and driving value-based strategy adoption. Fast-forward to today; one-on-one product manager coaching is the primary way that I serve my clients.
I have been fortunate to work with many great companies and scores of talented strategy, product management, and marketing professionals. I hope that someday I get the opportunity to work with you.
Mike took command of the situation immediately.
He addressed critical product and market issues, held the team together through the uncertainty of a divestiture process, and secured a buyer for the business. Mike did an A+ job in an assignment that had an "off the charts" degree of difficulty.
Companies I have worked with:
Advanced Electron Beams
Applied Materials
AstroWatt
Axcelis Technologies
BlueShift Technologies
Blue Wolf Capital Partners
Brooks Automation
Captivate
Cohu
Denton Vacuum
Douglas Machine
EFI
FEI Company
Genus
Gloucester Engineering
GSI Group
GT Advanced Technologies
Heller Industries
Kulicke & Soffa
Leading Edge Crystal Technologies
Lumicks
MRSI Systems
Nanometrics
Newport Corporation
Nexx Systems
Oerlikon Solar
Photronics
PRI Automation
QD Vision
Seurat Technologies
Silicon Valley X-Ray
Thermo Fisher Scientific
Uniqarta
Varian Semiconductor
Veeco Instruments